CAMPEONES POR LA SALUD TOTAL
Become a Health Champion today!
Want to help your community stay healthy?
Sign up now to become a Health Champion and
you'll receive valuable resources and trainings.
Diabetic Retinopathy Resources
Diabetic retinopathy affects minority populations with diabetes at a higher rate than other populations. More and more people are being diagnosed with diabetes, which means more people are at risk for diabetic retinopathy. Diabetic retinopathy is a very serious eye condition that can cause vision loss and even blindness, which is why it is crucial that everyone who has diabetes get a vision screening every year. Please follow the link to access educational and informative handouts that explain why these crucial eye exams are important for everyone who has diabetes, and especially important for minority populations.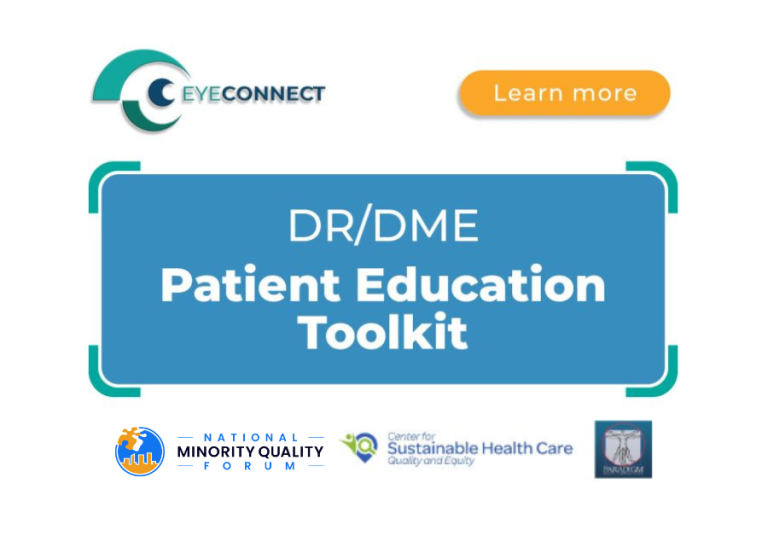 National Minority Quality Forum, working with national advisors and stake-holders, reviewed hundreds of COVID-19 and flu vaccine resources, identified materials that can best meet the needs of communities of color in their quest to educate and eradicate COVID-19 and the flu.
Spanish-Language Vaccination Resources
Vaccine Information for the Black Community
Health Equity and Vaccine Resources